Description:
Lime Restoration Mortars – Stone Repair is composed of natural hydraulic lime and is excellently suited for repairing, restoring and touching up of porous, lime-based natural stone elements. Available in a wide range of colours.
Suitable for use on interior and exterior applications.
Natural Lime Stone Repair Mortar was developed for the repair and restoration of porous, lime-based natural stone. This high quality repair mortar is workable and forgiving and is suitable for both internal and external applications.
Benefits:
Wide range of colours
Accurate colour selction using Colour Sample Boxes
Chemically compatible with materials used in historic buildings.
High vapour diffusion
Salt, frost and moisture resistant
Moisture regulating
Highly suited to restoration projects
Can be spread to zero thickness
Available in a range of sizes and colours
Supplied ready to use. Just add water.
More Information:
Please note that on application, the wet mortar will appear darker than it will be after curing. Depending on weather conditions, the initial cure will take up to 72 hours, with full curing taking up to 28 days. An example of this can be seen in the image below.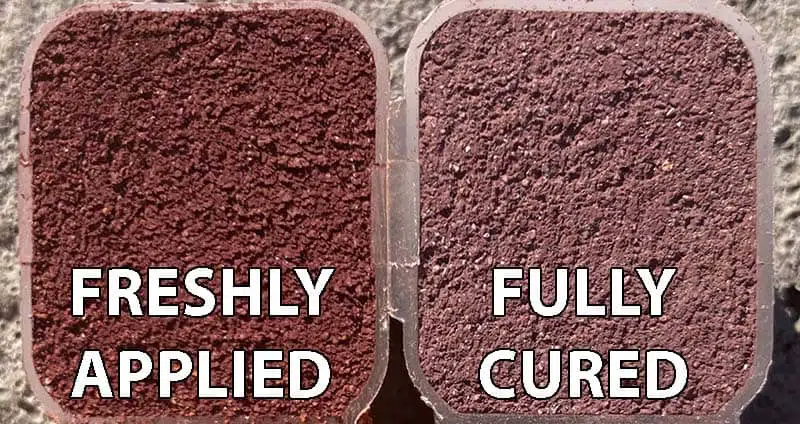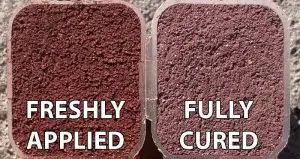 Colour Matching
Due to variations in devices and display screens, it is not possible for us to give accurate brick colour matching recommendations from online images or photographs.
For assistance in colour matching please complete the form below and send a small sample of the material that you are trying to match, and we will provide the closest match from our standard colour range.
Simply send a small piece of each colour brick that you wish to match (at least the size of a 1p coin) with your full contact details to:
Steadfast Specialist Products, The Yard, Orchard Cottage, Cary Fitzpaine, Somerset, BA22 8JB
Note – Please ensure that you include sufficient postage to cover the cost of delivery. Generally the cost of sending a large letter with the Post Office
*** For trade customers we highly recommend that you initially purchase the Stone Repair Colour Sample Boxes ***
Click HERE to view.
Bespoke Colour Matching
If we are unable to match your sample from our standard colour range, we can create a custom colour specific to your needs. Please call to discuss timing, costs and minimum order quantities.
Product Specifications
Technical Characteristics
Compression strength EN1015-11 (1 to 28 days)

>1.9 MPa to >5.2 MPa

Flexural Strength EN 1015-11 (1 to 28 days)

>0.9 MPa to >3.4 MPa

Volume mixed mortar (ml/kg)

700

Consumption (kg/m2, 1mm thickness)

1.5
Downloads
You may also like…
Brick Repair Mortar

Total Wall Care Brick Repair – lime based mortar, available in a range of pre-mixed colours. For the repair and restoration of bricks. Just mix with water.

£

9.85 –

£

58.50 View Product

Stone Repair Colour Sample Trays

LIME Restoration Mortars Stone Repair Mortar Colour Sample Trays – The quickest and easiest way to accurately select the correct colour for repairing stone.

£

24.50 –

£

40.00 View Product

Lime Restoration Mortars – Pointing Mortar

Lime Restoration Mortars – Coloured Pointing Mortar – composed of hydraulic lime. Excellently suited for pointing masonry work in non to moderately salt-loaded substrates.

£

9.25 –

£

54.85 View Product
Trade Enquiries
Please call to discuss your requirements. Discounts are available for bulk orders and for Steadfast Registered Installers.
Same Day Dispatch
If you order before 10am on any week day we will endeavour to dispatch your items on the same day via your chosen shipping option. Please note that this may not be possible for larger items.
Customer Support
We are here to help and advise you. Please call for support, email us with your enquiry or use the live chat facility.