Description:
kAlx Restoration Mortars – Stone Repair is composed of natural hydraulic lime and is excellently suited for repairing, restoring and touching up of porous, lime-based natural stone elements. Available in a wide range of colours.
Suitable for use on interior and exterior applications.
*** In order to obtain an accurate colour match we highly recommend that you initially purchase the Kalx Stone Repair Colour Sample Boxes ***
Click HERE to view.
Bespoke Colour Matching
If we are unable to match your sample from our standard colour range, we can create a custom colour specific to your needs. Please call to discuss timing, costs and minimum order quantities.
Kalx Natural Stone Repair Mortar was developed for the repair and restoration of porous, lime-based natural stone. This high quality repair mortar is workable and forgiving and is suitable for both internal and external applications.
Benefits:
Wide range of colours
Accurate colour selction using Colour Sample Boxes
Chemically compatible with materials used in historic buildings.
High vapour diffusion
Salt, frost and moisture resistant
Moisture regulating
Highly suited to restoration projects
Can be spread to zero thickness
Available in a range of sizes and colours
Supplied ready to use. Just add water.
More Information:
Please note that on application, the wet mortar will appear darker than it will be after curing. Depending on weather conditions, the initial cure will take up to 72 hours, with full curing taking up to 28 days. An example of this can be seen in the image below.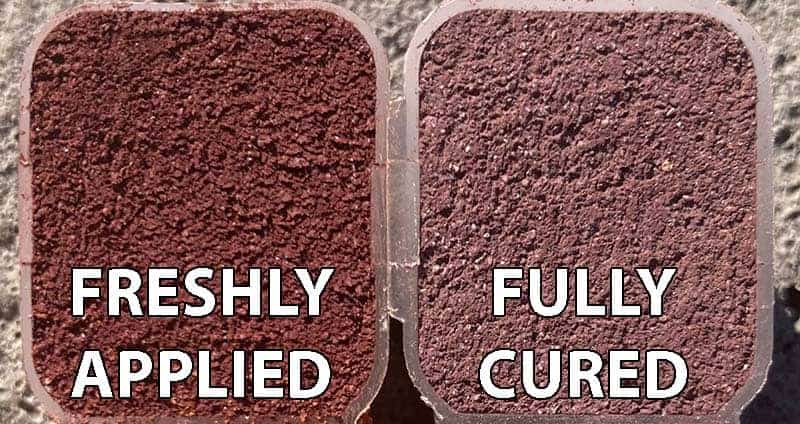 Kalx FAQ
Product Specifications
Technical Characteristics
Compression strength EN1015-11 (1 to 28 days)

>1.9 MPa to >5.2 MPa

Flexural Strength EN 1015-11 (1 to 28 days)

>0.9 MPa to >3.4 MPa

Volume mixed mortar (ml/kg)

700

Consumption (kg/m2, 1mm thickness)

1.5
Downloads