Description:
Specially developed for the restoration of historical buildings, Lime Restoration Grout is a hydraulic lime based, thixotropic, non-shrink helical bar encapsulation grout that rapidly develops compressive strength. This next generation lime restoration grout flows easily under pressure to fill large and small gaps and cracks. It is a high performance grout that has been specially formulated for encapsulating and bonding stainless steel helical bar to masonry for structural repair applications.
The grout is available in 4 grades and a range of 28 colours to match the existing material and provide an invisible repair.
Contains 5kg of powder (Part A) and 1000ml of liquid (Part B) providing a yield of approximately 3 litres of grout. This is enough grout to encapsulate 10 x 1m bars.
Our cementitious HeliGrout is available here.
Benefits:
Lime based for the structural repair of historical buildings
Colour matched to eliminate the need for additional pointing mortar
Non-shrink
Develops rapid compressive strength
More Information:
In order to ensure as accurate a colour match as possible, we recommend that you initially purchase a Restoration Grout Colour Sample Box
Please note that on application, the wet mortar will appear darker than it will be after curing. Depending on weather conditions, the initial cure will take up to 72 hours, with full curing taking up to 28 days. An example of this can be seen in the image below.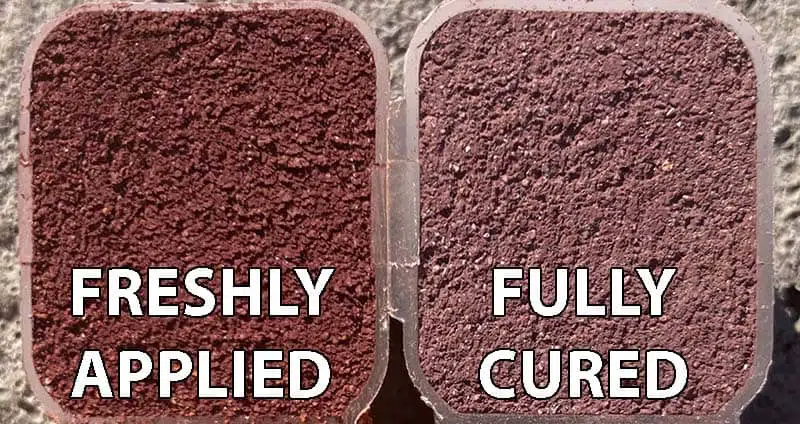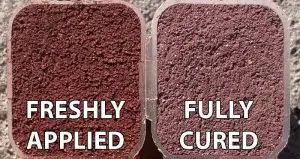 Colour Matching
Due to variations in devices and display screens, it is not possible for us to give brick colour matching recommendations from photographs.
For assistance in colour matching please complete the form below and send a small sample of the material that you are trying to match, and we will provide the closest match from our standard colour range.
Simply send a small piece, at least the size of a 1p coin, with your full contact details to:
Steadfast Specialist Products, The Yard, Orchard Cottage, Cary Fitzpaine, Somerset, BA22 8JB
Note – Please ensure that you include sufficient postage to cover the cost of delivery. Generally the cost of sending a large letter with the Post Office
Bespoke Colour Matching
If we are unable to match your sample from our standard colour range, we can create a custom colour specific to your needs. Please call to discuss timing, costs and minimum order quantities.
Downloads